Promote your product or service to a tech heavy audience
In my weekly newsletter I share the latest web developer content I've found on the internet plus my own fresh and just released content.
You can view previous issues, and I've been growing the newsletter organically since 2016.
About the Newsletter
The Devdactic Newsletter is a weekly private email to the list of my loyal subscribers that have joined either through my blog Devdactic, purchased one of my products like the Ionic Academy or signed up for a course like my free eBook.
Metrics
The audience is developers and SMB owners with strong interest in building mobile applications while already having web development knowledge.
Subscribers: 16 000+
Email average open rate: 35%
Email average click rate: 2%
Newsletter frequency: Every Tuesday
Ad slots per issue: One sponsor
Placement
There is only one premium ad placement per newsletter so you are getting the full attention of 16k+ people. A text link with description usually works best to bring your message across, but if you feel like an image adds value I'm open to it as well.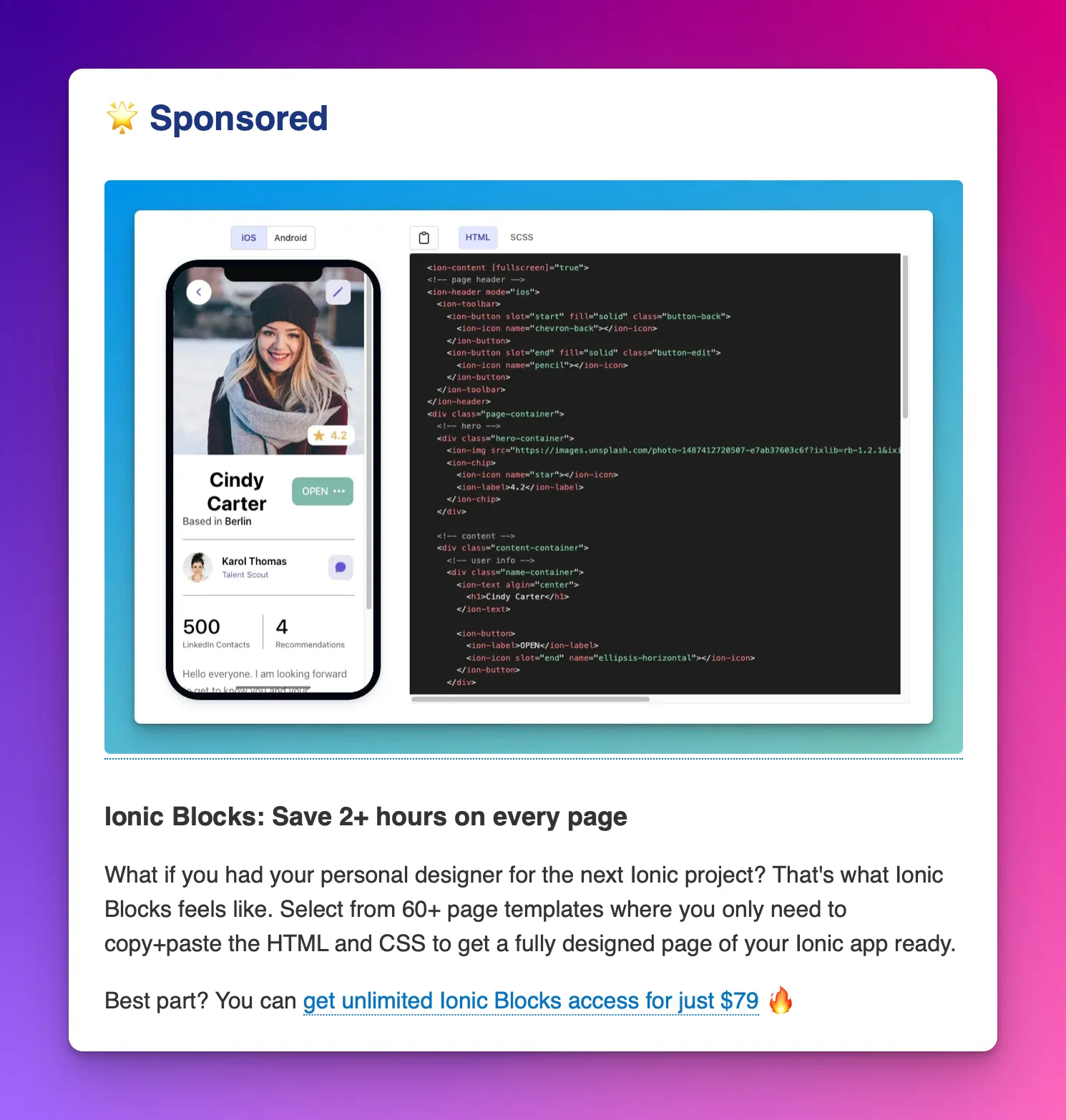 Your issue will also be included in the newsletter archive.
If you want additional promotion on my 50k sub YouTube channel please include it in your request!
Book an ad slot
For all inquiries about ad spots, partnerships or sponsorings please contact me by email.